Garage Door Repair
Back To Our Services
A quality garage door repair service should be able to offer top-notch workmanship and the utmost in professionalism. Those are the two things that we strive for with every customer that we work with, so come to us if you have any problems at all with your garage door's springs, opener, rollers, or tracks. Garage Door Repair Reading work on all makes, brands, and types of door so you can rest assured we will be able to help you.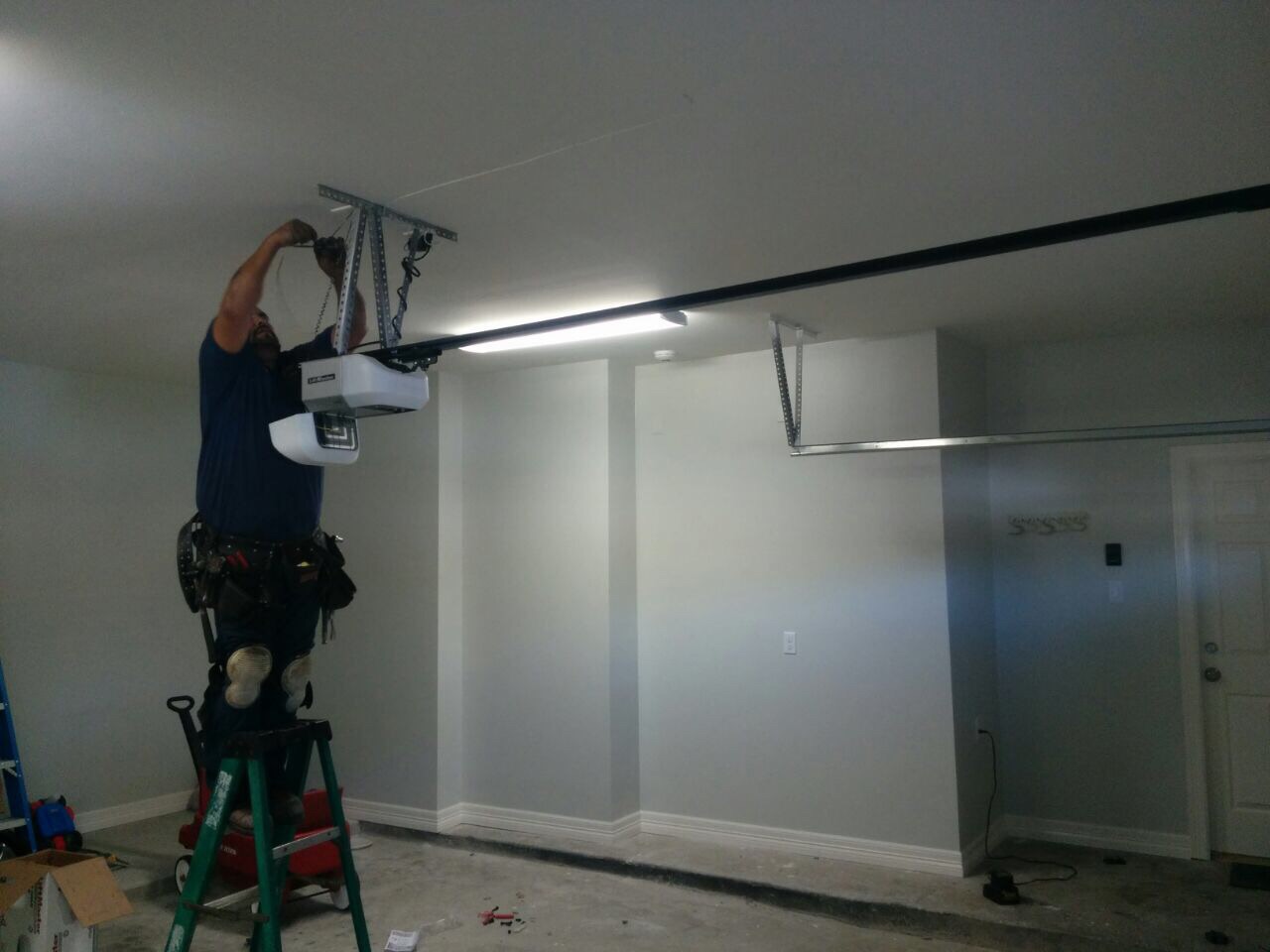 Our Garage Door Repair Team
Our team of technicians is highly trained and fully capable of providing you with the best service around. Each has bags of experience working with doors of all types and will be able to locate the problem and get it fixed for you quickly and with minimal fuss.
Spring Replacement Services
Garage doors make use of torsion and extension springs to operate properly. If one falls out of place or becomes damaged, you may struggle to get the door open. Trying to fix or replace this springs yourself is not always the best choice, as they are placed under great amounts of tension and are liable of popping out of place and potentially causing injury. Instead of putting yourself at risk, leave the job in the hands of an experienced professional team that will be able to resolve the problem in no time.
Fixing Issues with Openers
A damaged opener can be a massive inconvenience. It can prevent you from accessing your garage, or its failure to close may make it clear to others that the door has a problem that could potentially be exploited. This creates a security risk that affects your entire family, which is why our technicians will aim to resolve any issues you have with openers quickly.
Roller and Cable Problems
Rollers, tracks and cables all need to be perfectly aligned for your garage door to work properly, which means you are presented with a big problem if any of them are off-kilter. Our technicians can fix these issues on-site, or carry out replacements when the rollers and cables are damaged beyond repair.
Call Us Today
If you are experiencing problems with your garage door then call us today. We can work on all brands and models, meaning your door gets fixed by the best in the business.